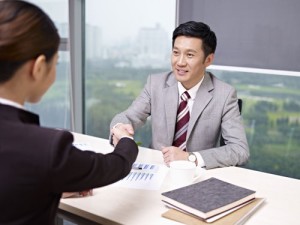 Careful selection and negotiation are crucial in selecting candidates for an executive level position. Executive headhunters provide a variety of important benefits to  employers during the process of hiring for these senior and specialized positions. Their experience and skill in the industry protect the interests of everyone involved in the hiring process by taking care of every detail with expertise. They are also able to provide employers with the skills they need to conduct  an effective interview process that will yield the best results possible. The quality of a candidate search depends on the skill of the firm or person conducting it. This is why it is best to leave the process of finding a company's leaders to a team of professional recruiters.
How Employers Benefit
Employers benefit hugely from using headhunters in the process of hiring for their executive positions. Headhunters have or can find access to the most sought after professionals in the industry to help companies build the best team possible. Once they have found the candidate that their client would like to hire, they are able to help them compete with other employers if the candidate has had multiple job offers. Headhunters are also able to conduct a more in-depth screening process to make sure that a candidate's qualifications and personal background are fitting with the position's requirements and company's values. Many of today's largest companies hire executive headhunters to successfully find the best candidate for the job and close the deal without hassle. They choose executive headhunters for their executive hiring processes because they realize that in order for their business to run smoothly, a great deal of energy and skill must be put into the process of finding the best candidates to fill the top positions within their company.
How Candidates Benefit
Enlisting the help of executive headhunters is also incredibly beneficial to professionals seeking executive positions at top firms. One of the most important benefits an executive headhunter can provide to a job seeker is quality connections. Headhunters are well connected within the industry and are able to get qualified individuals in front of the companies they wish to work for if they possess the talent and skill required for their available positions. Another benefit that headhunters are able to provide to those seeking executive positions is assistance in refining their interviewing skills and refining their skills. Even some of the most talented professionals can benefit from learning how to conduct professional behavior and effectively highlight their skills in an interview. The most sought after employees on the market use the help of headhunters to negotiate deals with top companies as well. Headhunters look out for the best interests of all of their clients and work to find a solution that is as beneficial as possible to everyone involved. This protects both the company and the potential executive by solidifying a fair and legitimate offer.The headhunter's investment in the candidate also helps to secure quality performance from the employee in the future.
The assistance of executive headhunters is undoubtedly beneficial in the process of hiring for top positions within a company. Because executive headhunters specialize in the hiring process, they are able to put more energy into conducting an effective search and are therefore better able to provide the desired outcome. However, finding the right executive headhunter to do the job is crucial to its success. Both employers and executive job seekers must be certain that they are working with an experienced and skilled executive head hunter by looking into their reputation and experience. NaviTrust provides the quality executive recruitment services needed to help employers and job seekers conduct the most beneficial searches possible. Visit our
priority search page
to see what we can do for you!