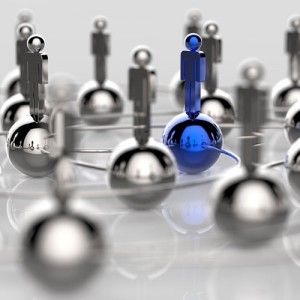 Are you at that point in the hiring process where you've realized that finding top talent is a bit harder than you had expected? The truth is that most business owners hit this point when they're searching for a qualified individual to fill executive, senior or specialized positions at their companies. This is because it is difficult to determine exactly what you need out of this professional and even if you are able to peg the ideal candidate profile, identifying and landing a candidate who matches it is a whole other story. Now that you've exhausted your efforts in finding the right candidate for the job, it's time to get a little professional help. By this we mean it's time that you start looking into working with an executive recruiting firm.
About Executive Recruiting Firms                                                                                                                      
Executive recruiting firms specialize in landing top professionals for important positions at their clients' firms. Their experience, skill and ability to devote their office hours to the search allows them to significantly increase the depth and breadth of their clients' searches. Naturally, this brings the search to a much more satisfactory end, with a professional who is the best possible fit for the job. By choosing to work with an executive recruiting firm rather than settle for a fairly qualified candidate you've found on your own, you will be more likely to secure a successful future with your new hire at your company.
What to look for
Because the results of your search will rely so heavily on the work of your executive recruiting firm, it is important that you find one that is capable of successfully completing the job at hand. This can be a bit tricky as most executive search firms would like to see themselves as capable (understandably). So rather than take the firm's sales pitch's word for it, develop a list of questions surrounding the most important aspects of an executive recruiting firm to ask on your own. This will ensure that you find the best possible match. A few of the things you should base your questions from include:
How many years have they been in business? Do they have search and recruitment experience in your industry? In the field of your ideal professional?
Gauge their level of professionalism over the phone. Is their representative courteous? Direct? Knowledgeable?
What do they include in their executive searches? Will they be there for you when you need them? What type of quality assurance are they able to offer?
About NaviTrust
As a search and recruitment firm with national reach and recognition, NaviTrust has what it takes to land top talent for your company's leading roles. If you're having trouble finding the right fit for an executive, senior or specialized position, we're happy to help! For more information regarding our executive recruitment, feel free to visit our priority search page or give us a call at 800-622-2085. You may also request a free, custom quote for your search by visiting our contact page.