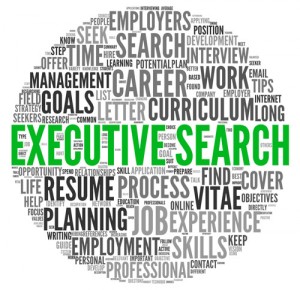 What is an executive search firm?
Executive search firms are specialized recruitment teams that identify and deliver candidates to fill important positions within other companies. Executive search firms perform candidate/job fit exercises to match potential candidates with openings at their clients' firms. Executive search firms specialize in finding the right candidate for each job description they receive. They do this by taking into account the candidates' qualifications and personality traits as well as the client company's culture and the desired skills for their open position. The services of executive search firms are typically used to hire highly qualified professionals for executive and senior level positions.
How do executive search firms work?
Executive search firms start a search by developing job descriptions and job specifications for each position. Job descriptions include a detailed list of duties and responsibilities that define the job at hand. Job specifications include the sum of total services, knowledge, and approaches that a candidate is required to have in order for a particular position. Client companies and organizations contact executive search firms to provide job description and job specification. In most cases, executive search firms will start their work with the preparation of these two documents.
Executive search firms attract potential candidates based on job descriptions and job specifications. Executive search firms use electronic media to contact the candidates or get in touch through recommendations. After this, executive search firms select the most suitable candidates for the available positions. This process can include various steps like written tests, interview by phone, or face to face interview. Once a selection has been made, the candidate is welcomed to the organization for which they have been hired.
How to select the right firm for your company

When looking for executive search firms, you should conduct a little online research first. It is always better to gather references and take recommendations concerning such executive search firms from your trustworthy sources. Once you have a list of executive search firms, contact them to see if they offer the services you need. With such a wide variety of executive search firms out there, it's important to understand that there is more than likely a firm in your area that specializes in work within your particular field. Finding a firm that has the know-how and skill necessary to find the best candidates for you is key to landing an employee who can make valuable contributions to your company for years to come.
Let us help you with the hiring process. We understand the hiring process can be exhausting. Here is how an executive search firm can help. When you choose to work with an executive search firm, you have a lower risk of hiring insufficient employees. This is particularly true if you are filling a position that is specialized. Executive search firms have the time and energy necessary to find and deliver the best possible candidates on the market. They match qualified candidates with potential employers and are more likely to find someone worth hiring. Executive search firms also have more experience in the hiring process and will have more resources when it comes to hiring employees.
Executive search firms know exactly what they are doing when it comes to hiring. Hiring someone new for any business owner might come with some unease. To avoid this stress of the process, you can dismiss the steps of hiring by using an executive search firm. This gives you the opportunity to focus on other demanding matters. Executive search firms have more experience than anyone else when it comes to this task. Take advantage of services that executive search firms offer, they are there to help you. Not only does using executive search firms help you find the best possible match, they also save you time and money.
Contingency and retained search firms
Once you have decided that you would like to employ the services of an executive search firm to conduct your candidate search, you need to decide on the type of firm that can best fit your needs. There are two types of executive search firms, contingency and retained. Contingency firms specialize in filling a lot of positions quickly. This type of executive search firm will be working with a lot more than one company at a time. Retained firms typically work with fewer clients and have more time to spend on each search. This means that they spend more time analyzing the company and developing candidate descriptions to determine the best fit possible. Even though the process may take a little longer, their clients can better rest assured that their search will result in the hire of an employee who matches their unique company culture and possess the necessary skills and talent to complete the job at hand.
If you're looking for a great employee who can provide lasting value to your company, you will benefit hugely from hiring a professional search firm. Using an executive search firm is a great way to outsource the hiring process. Separately from helping employers locate top-level job candidates, executive search firms are extremely useful for individuals who are trying to find job openings. It is wise to develop and maintain a good connection with one or more executive search firms in order to find a job that is best suited for the abilities and experiences you retain.