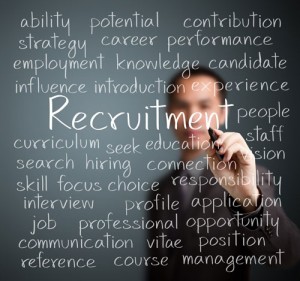 If you're in the process of hiring a new employee for an important position at your company, chances are you're having a bit of trouble going at it alone. While many employers prefer the do-it-yourself approach to the hiring process, a professional recruiting firm can provide a number of benefits that simply can't be found when you only utilize internal sources. To give you a better idea of how recruiting firms are able to significantly improve the search process, we've provided a list of the top benefits to hiring a search and recruitment firm. If you've exhausted all of your efforts and still can't seem to find the right fit, check out the list below to see what you have to gain by hiring a recruiting firm.
Increased breadth and depth
Recruiting firms have the time and resources necessary to expand the reach of your search. Often times, they are able to access and negotiate for highly sought after employees at other companies. They also know where to find and how to identify fresh talent on the market.
Once you've found your ideal candidate, it can be a bit difficult to compete for him or her if they have had offers from other companies. This is where a recruiting firm can act as an advocate for your company to find out exactly what it will take to sway the candidate and help you deliver in a fair and reasonable manner.
One of the most important services that a recruiting firm offers is qualifying. Qualifying a candidate on your own can be difficult if hiring isn't your specialty. Because your recruiting firm will more than likely have years of hiring experience under their belt, they will be better able to pick up on cues and follow references to determine whether or not you have actually found a great match for your position and company culture.
More time to do what you do
Because the recruiting process will be taken care of by your recruiting firm, you will save A LOT of time that would otherwise be spent searching for qualified candidates. The recruiters you work with will spend their office hours identifying and qualifying candidates for your so that you can stick to running an efficient business of your own.
Getting Started
Now that you know why you should hire a recruiting firm to land the ideal candidate for your company, it's time to get started! Here at NaviTrust, we offer a variety of search and recruitment services to meet the unique needs of our clients. For more information on the services we have to offer, visit our homepage and see the options under the "Employers" tab. You may also request a free, custom quote for your search by visiting our contact page. If you would like further detail on our recruiting services, please feel free to give us a call at 800-622-2085 to speak with a NaviTrust customer service representative.