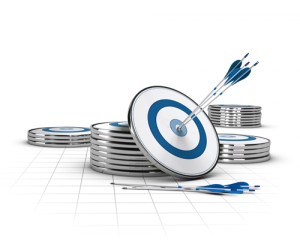 Professional headhunters spend their office hours conducting research and making connections in an effort to match qualified and talented job candidates with the right companies. Headhunters are most often found in firms that work as a team to ensure that every detail of the hiring process is taken care of. Because headhunters take care of the entire hiring process, employers can significantly increase the amount of success they find in candidate searches when they enlist their help.  Whether you're searching for the ideal candidate for your location in Utah or New York, a headhunter has the skill you need to secure top talent for your company.
How Headhunters Benefit Employers
Employers commonly use head hunters to fill the most important positions at their firms. This is because they understand the necessity of finding the perfect match for the position and realize that enlisting the help of a hiring professional will yield the best results. One of the most important contributions that a professional headhunter can make to the job search is time. As mentioned earlier, they spend their office hours researching, finding and screening candidates to make the right match. This means that they are much more likely to find the most qualified candidate and can do so more quickly than an employer could on their own.
Another advantage that headhunters can bring to the table is qualified connections. They are constantly networking in a variety of industries to make solid connections with talented individuals who may be an asset to one of their clients later down the road. Professional headhunters understand the intricacies of finding the right employee to fill top positions and have the means necessary to complete every step of the hiring process for the best possible outcome.
What they do to Make the Process Run Smoothly
For headhunters, a successful hire requires both a happy client and a happy candidate. This is why professional headhunters provide valuable services to both employers and job seekers. Their work helps solidify a more successful future for the candidate at the company as they pay careful attention to matching the candidates and employers for both qualifications and compatibility. They work with both the candidate and the client to find the employment situation that works for both ends.
This brings us to our last important hiring detail – the offer. Professional headhunters help the employer create a fair and honest offer letter with pay and conditions that fit the selected candidate's qualifications, meet the industry's standards and work with the company's expectations. This final service is beneficial to both employers and new hires because it creates a common understanding of what will be expected of the employee and of how compensation will handled.
Finding a Professional Headhunter
Because headhunters are relied upon so heavily by companies and potential business leaders, it's important that they possess the skills needed to complete a successful hiring process as quickly and easily as possible. If you're looking to hire a headhunting firm to fill top positions at your company, make sure to look into their past experience in your industry to ensure that they are capable of finding what you need. You will also want to review their search and recruitment services to make sure they have an option that fits your company's needs and interests.
NaviTrust is a Utah based search and recruitment firm, providing a variety of search and recruitment services for companies and organizations across the U.S. For more information regarding our headhunting services, click the "Employers" tab above for a list of options. To speak with a NaviTrust representative or to request a custom quote for your potential search, please visit our contact page.