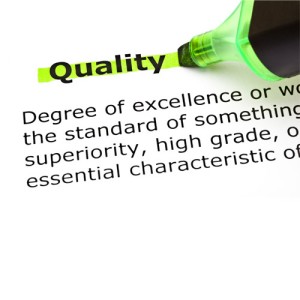 QA Professionals
QA professionals are accountable for making sure a product meets the customer's standard of excellence. This job can take on many forms depending on the industry at hand. QA positions carry many titles and duties. Titles include technicians, analysts, specialists, samplers, inspectors, managers, engineers, testers, sorters, consultants, and coordinators. Jobs in QA are obtainable in a diverse range of industries such as manufacturing, food, electronic, technical, clothing, glass and steel industries. QA positions involve basic computer literacy and also may require experience with Microsoft Office. The number of industries and job titles that quality guarantee employees hold varies so greatly because these are the people who are openly responsible for making sure that consumed products are safe and well-made.
RA Professionals
RA professionals protect public health by assessing government regulations and product safety. Jobs arise mainly in pharmaceuticals, medical devices, agricultural chemicals, cosmetics and veterinary sciences. RA professionals must be up-to-date on federal and state legislation and well-informed on administrative guidelines that affect their chosen industry. Professionals with legal proficiency advise their employers on legal restrictions and help assess research data. No matter what field you choose, as an RA you will work with your employer to meet government principles.
In order to work as an RA, you will need earn your Bachelors of Science in chemistry, biology, engineering or a health-related field, such as nursing, to be qualified for an entry-level position. Obtaining a Master of Science degree can also help you secure a higher paying job. Taking internships with government agencies or private organizations before you graduate from college is invaluable in this field. Networking with QA/RA professionals and volunteering for tasks to get as much on the job training as possible will also be important. Students who want to work in QA/RA usually get a degree in biology, chemistry, or legal related field. Entry level positions include QA/RA assistants, document control clerks, and assistant managers in QA/RA.